Antonia Eriksson suffered from anorexia a long time before she became the wonderful young woman you can see here:
She set out to be an example for other young women out there and inspire people to fight against anorexia. She explains a lot of these details on her blog here.
But how did she get into such great shape after fighting off her problems? Bitehype asked and Antonia answered!
What are your top three exercises?
"My top 3 exercises are deadlifts, squats and all kinds of intervals, especially tabata intervals."
Let's look at these exercises in detail:
Deadlifts
The starting position of a deadlift is like this:
Straight back, neutral spine (don't look up, she could even look down a bit), straight arms and bent knees. From this position you basically standup, while keeping your legs, butt and core tight:
The ending position is B, the starting position is obviously A.
It's a very demanding exercise, so definitely start slowly and keep your eyes on correct form (ask your local trainers or friends to spot your form).
Squats
Oftentimes called the king of all barbell exercises: The squat. Let's look at how you can properly perform a squat:
I'm a fan of squatting, even without weight, as you can read in my squatting article. So you start by loading a barbell (with little or no weight) onto your back, and then breathe in and go down. Your legs and butt are tight during the whole movement. If you're beginner practice this without weight.
Once you're comfortable with some basic squats, you can add weights and get better!
Tabata Intervals
What's a tabata you might ask! Tabata was invented by Japanese Olympians in the 70s and it basically means picking one exercise, doing it full power for 20sec and then rest for 10sec. Sounds easy, right? No. For a proper tabata interval you'll repeat this for 7 times! For example jump rope for 20 seconds and then rest for 10 seconds, then repeat for 7 times.
Food time!
Ok, so now you know how Antonia works out, but what are her favorite recipes? Let's take a look at her three favorite healthy snacks:
"My favorite healthy snacks are rice cakes with PB and banana, smoothies and protein pancakes."
I'd say let's check out two out of this list:
Rice cakes with PB and banana
Take two rice cakes, add your favorite peanut butter and throw a banana on it – that's it! 🙂
Protein pancakes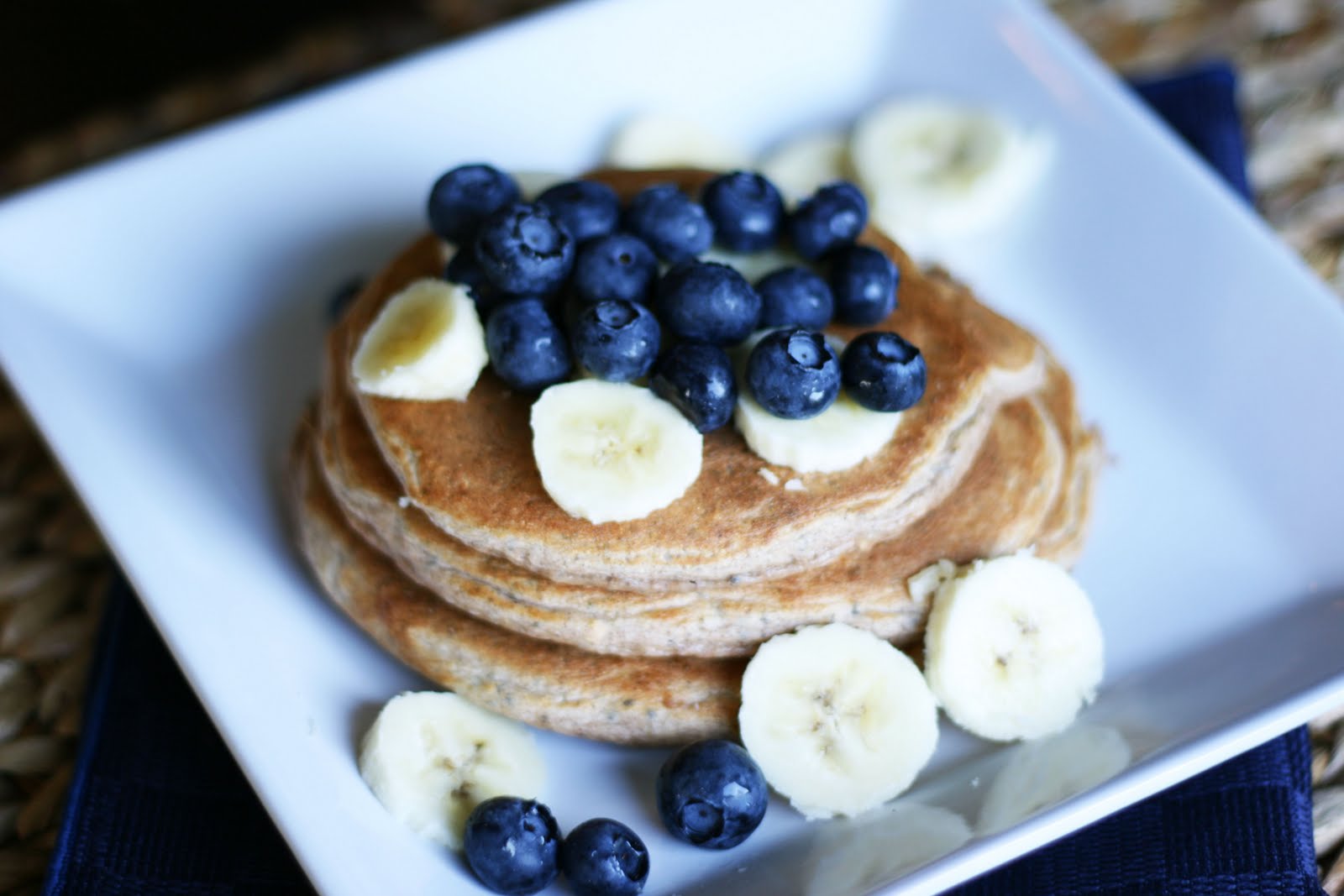 These look soooo tasty. Let's check out what you need for these:
– Eggs (or just egg whites)
– Vanilla protein powder (take your favorite brand)
– Almond milk or cream (or even both!)
– A little cinnamon
– A handful of blueberries
– Coconut oil to cook
Instructions:
Mix the eggs, the vanilla protein and a bit of almond milk or cream into a bowl. Heat up a scoop of coconut oil in a pan. Once the oil is liquid, add the pancake mix to the pan. Cook until it's brown on both sides (medium heat, so that they don't burn!). Add the blueberries and a bit of cinnamon, once you served the plate.
As you can see, super healthy, super tasty and super easy 🙂
What about tunes?
Annika adds to her workout motivation a great playlist, so that she focus entirely on the workout. Check out her recommended workout remix here:
Summary
As you can see, Antonia turned something extremely negative into something very positive. She keeps inspiring other people every day and if you'd like to find out more about her, check her out here: